Friday April 5 O&WRHS Membership Program TBA.
Friday May 3 O&WRHS Membership Meeting Program by Bob Earle Millennium Odyssey a look at the local railroad scenes in the late 1970s to 1990s.
Sunday, May 5 Annual Franklin Model & Toy Train Show 9am to 3pm sponsored by the Franklin Historical Society and the Sussex County RR Club to be held at the Littell Community Center near the intersection of Rt. 23 and Rt. 517, Franklin, NJ. Info is available from John at 973-697-6539.
Saturday and Sunday May 25, & 26 Roscoe O&W Museum Opens 11am to 3 pm. Weekends until Columbus Weekend in October.
Friday June 7 O&WRHS Membership Meeting Program by Doug Barberio The O&W Middletown Branch Cornwall to Middletown.
Summer Middletown Railroad Day TBA.
*This will include any meeting cancellations*
All O&WRHS Meeting are held at the Mulberry House Senior Center, 62-70 West Main Street, Middletown, NY.
(Map showing the location of the Senior Center is at the bottom of this page)
Maybrook Historical Railroad Museum
We are located at 111 Schipps Lane, Maybrook, NY.
Our hours are 1-4 p.m. Saturday and Sunday, April 1, through October 31, 2019.
Any special inquiries regarding the museum, please call Bob at 845-778-7016.
Modeling the O&W, No. 42 in a Series: O&W Archeology – Some visits to Hamilton
O&W accident at East Main Street, 6-25-32
Modeling the O&W No. 43 in a Series The Wreck of No. 70 at Luzon March 13, 1907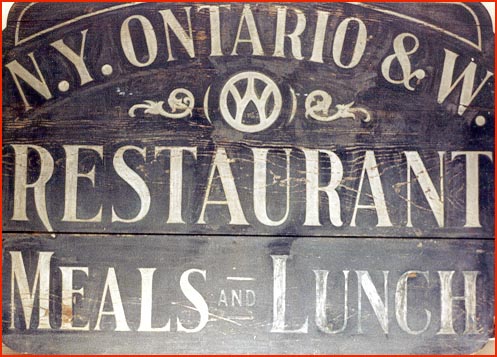 Meals in Middletown, Courtesy of the Seeholzer Boys
Modeling the O&W NO. 37 in a Series A quick tip from an "Engine Builder"

Accident on the New York, Ontario & Western Railway, Middletown, NY, Sept. 28, 1937

"The Great Timber Fleet" Part I

NYO&W coaling station at Middletown, NY

Great Stations of the New York, Ontario & Western


O&WRHS D&U Trip, September 12, 2015
All Photos Courtesy of George Shammas.
DIRECTIONS TO THE MULBERRY HOUSE /MIDDLETOWN SENIOR CENTER
©2019 Ontario & Western Railway Historical Society, Inc. All Rights Reserved.